ship : Celebrity Eclipse
£3,094
From
£2,499
per person
Reference - 31961
enquire
South America Cruise with Carnival Tickets, Transfers Flights & Stays
Departure Dates: 24th Feb 2019
Duration: 15 Nights
Fly from UK to Buenos Aires, Where you will stay 2 Nights in a centrally located hotel, before you embark on the Celebrity Eclipse Ship sailing to Montevideo, Uruguay; Rio De Janeiro, Brazil (2 nights on ship) includes Rio Carnival Tickets; Buzios, Brazil; Sao Paulo, Brazil; and back to Buenos Aires where you will disembark and fly back to UK - ALL TRANSFERS INCLUDED
RIO CARNIVAL
The Carnival in Rio de Janeiro is a world famous festival held before Lent every year, considered to be the biggest Carnival in the world with two million people per day on the streets. The typical Rio Carnival parade is filled with revelers, floats and adornments from numerous Samba schools which are located in Rio. Each school chooses a theme to try to portray with their entry.
The Carnival awaits you! 
ADD Majestic Iguazu Falls: The Ultimate tour - From £499pp
One of the planet's most awe-inspiring sights, the Iguazú Falls are simply astounding. A visit is a jaw-dropping, visceral experience, and the power and noise of the cascades – a chain of hundreds of waterfalls nearly 3km in extension – live forever in the memory. An added benefit is the setting: the falls lie split between Brazil and Argentina in a large expanse of national park, much of it rainforest teeming with unique flora and fauna. The surrounding subtropical rainforest has over 2,000 species of vascular plants and is home to the typical wildlife of the region: tapirs, giant anteaters, howler monkeys, ocelots, jaguars and caymans. On this ultimate tour you'll be able to explore the city of Iguazu, enjoy some great local food at popular city restaurants, visit Iguazu Falls National Park and marvel at the views.
ADD Machu Picchu - The Lost City of the Incas - From £1099pp
Travel back in time and discover the glory of the Inca Empire on this exhilarating 3-day expedition across Peru's most exotic and historical sites, with exclusive accommodation located in the heart of Cusco. Explore Temples and ancient Fortresses some of which are considered one of mankind's greatest architectural accomplishments, and the "Sacred Valley of the Incas", the heartland of the Inca Empire. And for the grand finale, you'll ascend to the heights of a spectacular mountain ridge in the lush Andes to discover the mystical ruins of Machu Picchu, a UNESCO World Heritage Site and one of the New Wonders of the World.
Celebrity Eclipse is the third in this new class of ships, offering more luxury and with more spacious cabins than existing Celebrity ships.  Celebrity Eclipse passengers tend to be 40+ and Mostly American. When all cabins have double occupancy, the ship provides a space ratio of 42.8 tons per passenger and a crew to passenger ratio of one for every 1.9 passengers. At full capacity the space ratio is 40.7 tons per passenger and the crew ratio is one to 2 passengers.
+

+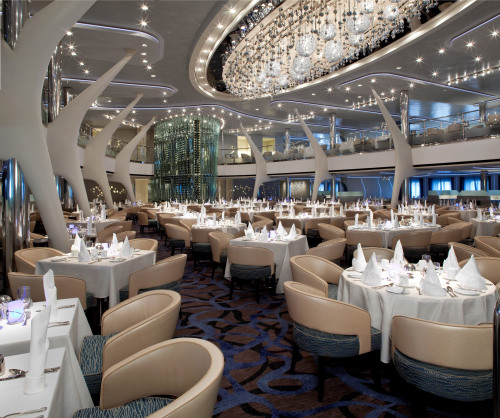 Offering a variety of seating options. Passengers can chose from traditional, set table seating at 6pm or 8.30pm, or Celebrity Select - the choice to dine any time between 6.30pm – 9pm. Advanced bookings are available.
+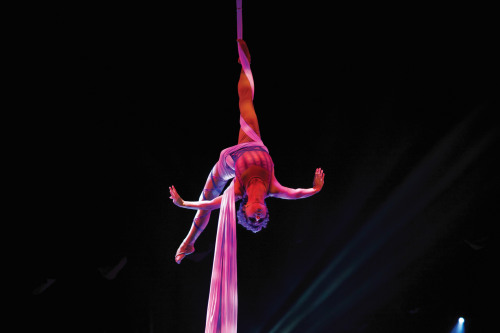 A mixture of contemporary, classic and innovative forms of entertainment can be found onboard. Classic entertainment options include a two-deck library, art gallery, cinema, card room, quizzes and trivia contests. Pool volleyball, lawn games and video games are also on offer.
+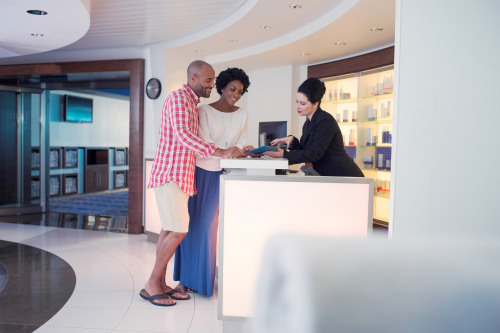 A wide selection of health, beauty, fitness and sports facilities are on offer onboard. 
+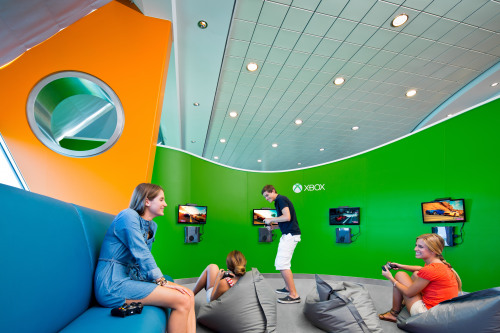 Celebrity Cruises offer many unique family-friendly activities, as well as more traditional children's clubs. Designed for children of all ages and interests, each program is geared towards a specific age group and supervised by an experienced youth staff member.
+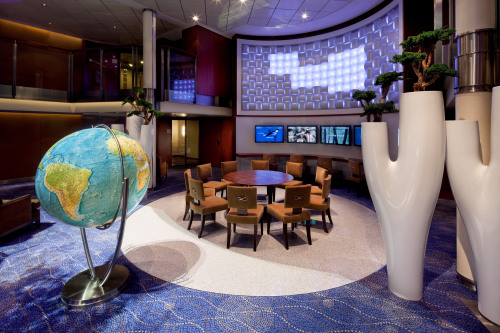 +