Mexican Riviera Cruise with Flights, LA & Las Vegas Stays
Whats Included
Return Flights to the UK
3 Nights Hotel Stay in Las Vegas
7 Nights Full Board Cruise
Price based on 14th September 2019 sailing date
Fly from the UK to Las Vegas where you will stay 3 nights in a central hotel you will then fly to Los Angeles where you'll stay for 2 nights then embark on the Carnival Splendor from Long Beach and set sail to Cabo San Lucas, Mexico - Mazatlan, Mexico and Puerto Vallarta, Mexico before sailing back to Los Angeles where you'll disembark the ship for your flight back to the UK.
OTHER AVAILABLE DATES:
Feb 2019 Prices From £1199 Per Person
Mar 2019 Prices From £1199 Per Person
Apr 2019 Prices From £1299 Per Person
May 2019 Prices From £1299 Per Person
Jun 2019 Prices From £1399 Per Person
Jul 2019 Prices From £1499 Per Person
Aug 2019 Prices From £1699 Per Person
FOR 2020 SAILINGS PLEASE CONTACT US FOR PRICING
1
Los Angeles (Long Beach)
8
Los Angeles (Long Beach)

Carnival Splendor is the only Splendor Class ship in the fleet. It is the 4th largest Carnival ship and features extensive public rooms offering the ultimate playground to over 3000 passengers.  Carnival Splendor passengers tend to be Younger and families and Mostly American with Europeans in the Med. When all cabins have double occupancy, the ship provides a space ratio of 37.7 tons per passenger and a crew to passenger ratio of one for every 2.6 passengers. At full capacity the space ratio is 30.5 tons per passenger and the crew ratio is one to 3.2 passengers.
+

+

You've got a foodie in you — everyone does! Awaken and delight yours on a Carnival cruise with delicious main dishes, tempting desserts and general yumminess everywhere you look. You can sample great food from all over the world. They've got everything from a specialist steakhouse to 24-hour pizzas and complimentary, round-the-clock room service. And if that isn't quite enough to satisfy your appetite, you can treat yourself to a multicourse VIP dinner at the Chef's Table. It's an eating experience you'll never forget.
+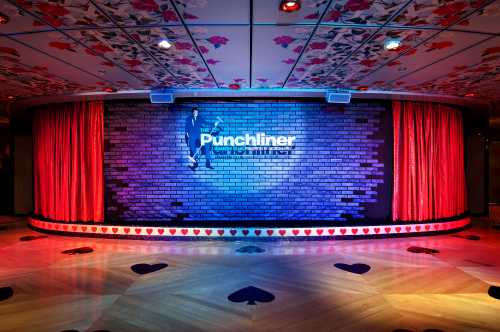 Here's your chance to dip a toe into onboard entertainment, activities, bars and more… so that when you cruise, you're ready to dive headfirst into the fun.
+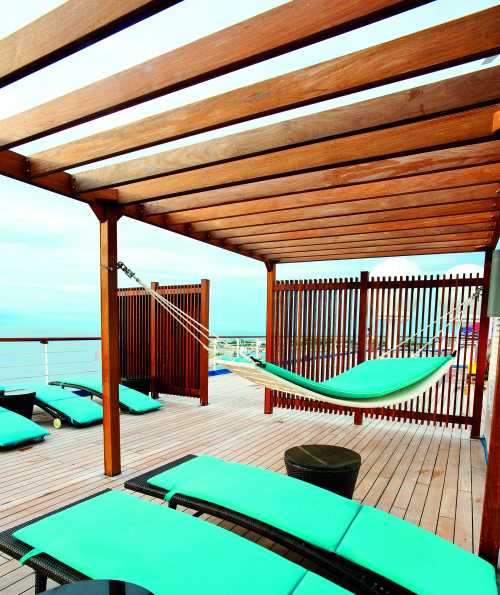 Carnival onboard Health & Fitness facilities include sports events, a gym, as well as a spa and beauty salon.
+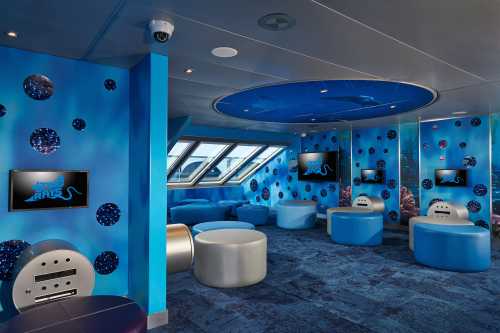 Every Carnival ship caters for children of all ages and that includes Camp Carnival Night Owls, so you can enjoy an evening together without the kids.
+

+