ALL INC South America Grand Voyage with Flights & Stays
PORTS OF CALL
Bueno Aires, Argentina - Montevideo, Uruguay, Puerto Madryn, Argentina, Falkland Islands, Cape Horn, Ushuaia, Punta Arenas, Strait of Magellan, Chilean Fjords, Puerto Chacabuco, Puerto Montt, San Antonio.
ABOUT YOUR HOLIDAY
Return Flights to the UK - 2 Nights Hotel Stay in Buenos Aires - 14 Nights ALL INCLUSIVE  Cruise - 2 Nights Hotel Stay in San Antonio - Departure Date: 01, 15, 29 Jan; 12, 26 Feb 2020 - Duration: 18 Nights (Price based on 26th Feb departure)
SOUTH AMERICA ADD-ONS
- Iguazu Falls Package from £499pp     -Rio de Janiero Carnival Package from £699pp (26th Feb Departure)
Special Offer - Add Both Packages for £999pp
About Iguazu Package:  The Iguazu Falls, 3km wide and 80m high, lies split between Brazil and Argentina inside an expansive national park. With the cities of Ciudad del Este (Paraguay) and Puerto Iguazu (Argentina) and Foz do Iguaçu (Brazil), it forms part of one the largest cultural tourism poles in Latin America. Named after the Guarani word meaning 'water', the Iguaçu Falls are shaped like a horseshoe, creating one of the world's most spectacular waterfalls. The view at the precipice is absolutely hypnotizing.
Experiencing the roaring falls, tremendous rainbow arches and drenching mist is truly wonderful. The site is part of a virgin jungle ecosystem protected by the Brazilian and Argentinean National parks located on either side of the falls.
Fly to Iguazu
Met on arrival and transfer to your hotel
Stay at a 3* hotel for 2 nights – includes breakfast
About Rio Package:  The bustling city of Rio de Janeiro has been one of Brazil's most popular and frequented tourist destinations for decades. Its vibrant city centre is bursting with culture and pulsating with a deep sense of history and heritage. Rio, as it is commonly known, is the second largest city in Brazil and is the most visited city in the Southern Hemisphere. This makes for an impressive, memorable attraction for visitors from all over the world.
The Rio de Janeiro Carnival is a world-famous festival that happens just before Lent. By the Catholic Calendar, Carnival is always celebrated seven Sundays before the Sunday of Easter. Easter Sunday is immediately after the full moon that occurs. Next year the Rio carnival will fall between 22nd to the 26th Feb 2020.
Fly to Rio
Met on arrival and transfer to your hotel
Stay at a 3* hotel for 4 nights – includes breakfast
Includes Rio carnival tickets
All transfers included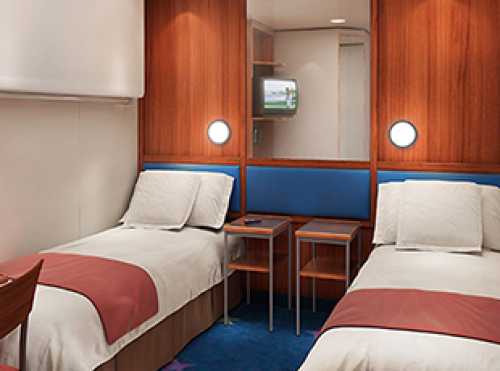 Norwegian Star was designed for freestyle cruising and has ten distinctive restaurants, 14 separate lounges and bars and a wealth of activities. However the increased venues result in reduced deck space.  Norwegian Star passengers tend to be Mixed Ages and International. When all cabins have double occupancy, the ship provides a space ratio of 41 tons per passenger and a crew to passenger ratio of one for every 2 passengers. At full capacity the space ratio is 32.8 tons per passenger and the crew ratio is one to 2.5 passengers.
+

+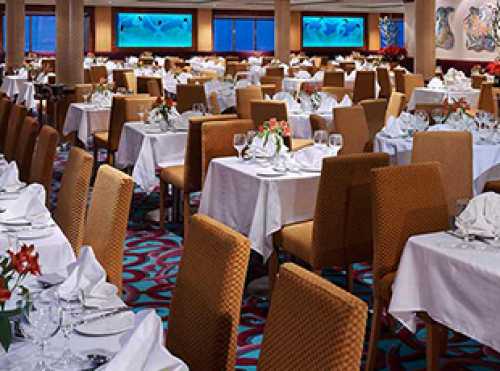 Enjoy a four-course meal and a great bottle of wine. Or grab a burger hot off the grill. Dress up. Dress down. Sit with your friends or make new ones. Dine inside or oceanside along The Waterfront. Norwegian offers the freedom and flexibility of Freestyle Dining, which means no fixed dining times or pre-assigned seating. With expert chefs cooking with only the freshest and finest ingredients, you can enjoy more delicious dining options than days of your cruise – whenever you like. So follow your mood, not a schedule.
+
You won't believe your eyes or even your ears. Norgwegian Cruise Lines have brought Broadway to sea with blockbuster shows, music, dancing, cabaret, comedy and more. You can party all night, grab some great casino action and find your favourites among up to 22 bars and lounges, from electrifying nightspots to cosmopolitan bars and easy-going pubs. Every night is a night on the town.
+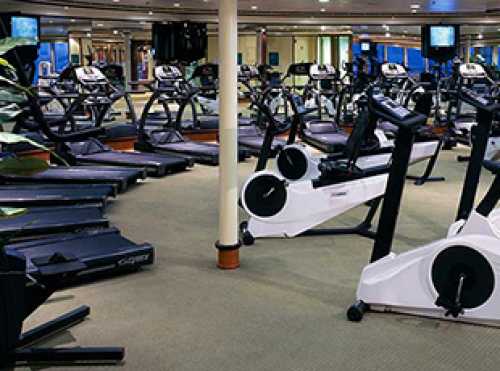 Feel free to follow your spirit, whether that takes you to a superb fitness centre, a sun lounger by the pool or to the serenity of a luxurious spa. Get the adrenaline soaring by conquering the climbing wall or ropes course high above the ocean. Flex your muscles on the sports court or treat yourself to something special in the boutiques. Catch a fun, informal lecture. Take the plunge in the Aqua Park. 
+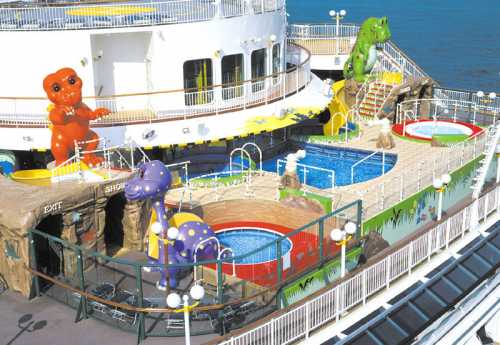 Families play better together on Norwegian. From dodgeball to cupcake decorating, there are lots of activities all over the ships. Plus, with complimentary youth programmes, kids can learn to juggle at Circus School in Splash Academy and teens have the coolest themed parties in Entourage. Add exclusive NickelodeonTM entertainment at sea for kids of all ages – even the grown up ones – and your family holiday gets awesome. While the kids are having fun, so can you, indulging in a spa treatment, enjoying a leisurely meal or just switching off. And when it comes to bedtime, family-friendly accommodation gives everyone the elbow room they need. Night, night.
+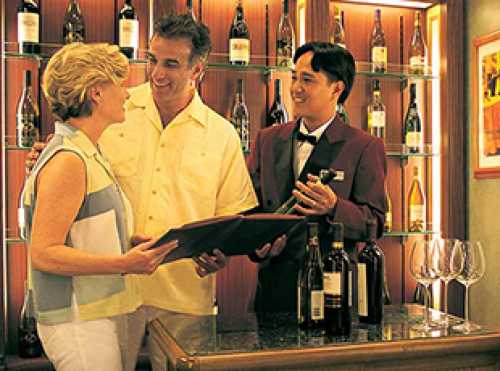 +