Miami, Jamaica, Cayman Islands & Bahamas with Flights & Stays
PORTS OF CALL
Miami, USA - Ocho Rios, Jamaica - George Town, Cayman Islands - Cozumel, Mexico - Nassau, Bahamas - Miami, USA
ABOUT YOUR HOLIDAY
Return Flights to the UK - 2 Nights Hotel Stay in Miami - 7 Nights Full Board Cruise - Departure Date: April 19 to Oct 20 (Price based on 19th September - Duration: 10 Nights
Other dates below:
Oct 2019: £1049.00

Nov 2019: £1099.00

Dec 2019: £1299.00

Jan 2020: £1199.00

Feb 2020: £1199.00

Mar 2020: £1299.00
4
Charlotte Amalie, United States Virgin Islands
7
Ocean Cay MSC Marine Reserve, Bahamas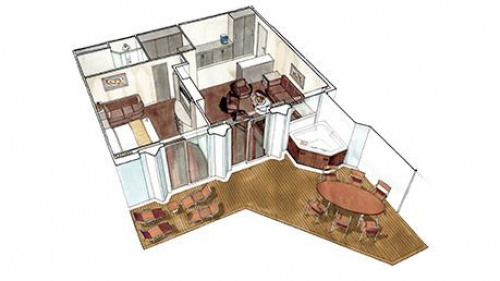 Seaside is designed for warm weather and puts you closer to the ocean than ever before. With the most interactive aquapark at sea, an open air promenade, beach like condos and more, you will want to be on "the ship that follows the sun".  Seaside passengers tend to be All age groups and European. When all cabins have double occupancy, the ship provides a space ratio of 27 tons per passenger and a crew to passenger ratio of one for every 2.4 passengers. At full capacity the space ratio is 27 tons per passenger and the crew ratio is one to 2.4 passengers.
+

+

+

+

+

+

+