ship : MSC Meraviglia
Reference - 54260
enquire
Italy, Malta, Spain and France on New Ship w/Balcony Upgrade & Flights
BRAND NEW SHIP - ALL PRICES INCLUDE BALCONY CABIN UPGRADE
Departure Dates: 14, 21, 28 Jan & 4, 11, 18, 25 Feb & 4, 11, 18 Mar 2018
Duration: 7 nights
Get ready to explore Mediterranean on board this fantastic Brand New MSC Meraviglia ship. Experience Mediterranean with the leading cruise line in Europe departing from Genoa and traveling throughout Italy, Spain, Malta and France. Visiting some of the most fascinating cities in the world.
Embark onboard the MSC Meraviglia from Genoa, Italy and set sail to Civitavecchia, Italy; Palermo, (Sicily) Italy; Valletta, Malta; Barcelona, Spain; and Marseille, France, before the ship sails back to Genoa.
OTHER TRAVEL DATES
Jan '18: 14th, 21st - £750pp
Jan '18: 28th - £699pp
Feb '18: 4th, 11th - £699pp
Feb '18: 18th, 25th - £749pp
Mar '18: 4th, 11th, 18th - £699pp
MSC Meraviglia is a sophisticated combination of state-of-the-art-technology, a love of the sea, design, comfort and practicality. It is a ship that will dazzle her travellers. MSC Meraviglia will be able to dock at any cruise port around the world, expanding your choice of itineraries and destinations: a huge added bonus for any traveller.
Every season will be perfect with the new layout of internal and external areas. The luxury MSC Yacht Club area will be expanded. The whole ceiling of the inside promenade will be covered with a giant 480-m² LED screen: a digital sky, capable of transmitting vistas, events, sunrises, sunsets and the starry skies at night. Entertainment areas have been multiplied: there's a fun park and a water park, breathtaking panoramic areas and two covered promenades.

MSC Meraviglia is packed with extraordinary features that offer the perfect experience at sea in every season. On board you can enjoy outstanding, authentic dining options and out-of-this-world entertainment with new panoramic areas, an innovative ocean-view aft lounge, a two-deck "inside promenade" with a 480 square metres LED dome and a spectacular amusement area connected to an outdoor water park..
+

+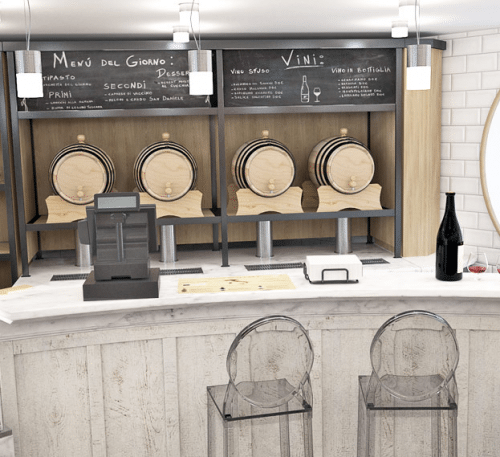 +

+

+

+

+