ship : MSC Magnifica
Reference - 76837
enquire
Italy, France, Spain, Malta & Greece with Flights + Genoa & Rome Stays
Departure Date: 3rd November 2018
Duration: 13 Nights
Fly from UK to Genoa, Italy where you will stay 1 night in a central hotel before you embark on the ship sailing to Marseille, France; Barcelona, Spain; Valletta, Malta; Heraklion, Greece; Rhodes, Greece; Piraeus, Greece; Corfu, Greece; Civitavecchia (Rome), Italy where you will stay 1 night in a hotel before you fly back to the UK.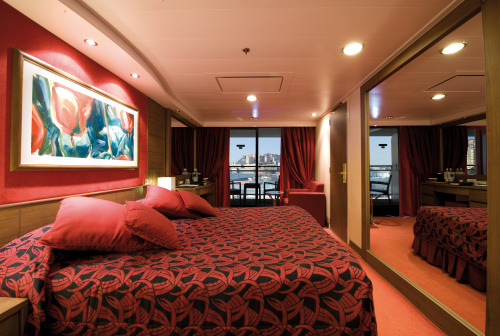 MSC Magnifica blends superior comfort with groundbreaking design and advanced technology, offeringoutstanding energy efficiency and environmental performance. Also with the 54 Yacht Club Suites, guests can receive 24 hour personal butler service.  Magnifica passengers tend to be All age groups and European. When all cabins have double occupancy, the ship provides a space ratio of 36.7 tons per passenger and a crew to passenger ratio of one for every 2.6 passengers. At full capacity the space ratio is 30.7 tons per passenger and the crew ratio is one to 3 passengers.
+

+
There are a variety of restaurants available onboard, including two main dining rooms, a self-service buffet, and a number of casual snack or lunch options. Two traditional sittings, flexible and casual dining options are all available.
+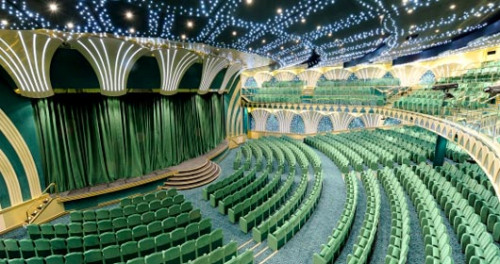 MSC Cruises' uncompromising dedication to its passengers is nowhere more evident than the unrivalled entertainment programmes and facilities offered on board. With its state-of-the-art 1240 seat Theatre, futuristic Disco and Casino with over 600 square metres of casino gaming and the Virtual Games, video games room.
+
The ship is well equipped to ensure her passengers stay active whilst travelling. From a fully-equipped gym with panoramic sea views, to an outdoor jogging track, to the MSC Aurea Spa. The Aurea Spa offers a range of treatments, including massages, facials, aromatherapy, as well as the only Balinese Spa at sea.
+
MSC pay special attention to the needs of families travelling with them, and it is easy to spend time together onboard the ship. There are comfortable, purpose-built family cabins, and a variety of experienced staff onboard to look after the younger passengers will parents disembark upon shore activities or make use of the onboard facilities. The Kids Club comes in five different age groups, and there are dedicated menus for kids in the restaurants. A special Edutainment programme is laid on as well, allowing children to express their creativity, alongside themed parties, and an adult-free zone for teenagers.
+

+