ship : MSC Sinfonia
From
£1,599
per person
Reference - 65092
enquire
Durban to Seychelles, Mauritius, Reunion & Venice with Flights & Stays
Departure Date:  14 October 2018, & 22 April 2019
Duration: 28 nights
MSC Grand Voyages provide a complete break from your daily routine, giving you every opportunity to immerse yourself in a favourite hobby or take a course on a new one, to read the books you've never had time for or to simply laze for days on end. Take yourself to a place of fulfilled tranquillity, relishing all the pleasures to be found on board while voyaging to explore distant destinations of timeless beauty.
This Ultimate Indian Ocean and South Africa grand adventure includes full board cruising onboard the MSC Sinfonia, it also includes three nights hotel stay in Durban and return flights from the UK.
Experience Indian Ocean and Africa's East Coast delights on board the renewed MSC Sinfonia's 24 night Grand Voyage from Durban to Venice. The endless charm of nature and landscapes stretching as far as the eye can see. This is what travelling is about: discovering the gems of a unique continent, cruising in comfort, admiring the views and making the most of every moment. Your cruise itinerary includes 10 ports in 8 countries before arriving at Venice.
Fly from the UK to Durban, South Africa and stay for three nights. Embark on the ship and set sail to La Possession, Reunion; Port Louis, Mauritius; Port Victoria, Seychelles (Overnight); Aqaba, Jordan; Suez Canal Transit, Egypt; Katakolon, Greece; Kotor, Montenegro; Split, Croatia and Venice, Italy where you'll disembark the ship and fly back to the UK.
***ADD 3 NIGHTS STAY IN CAPE TOWN FROM £299pp***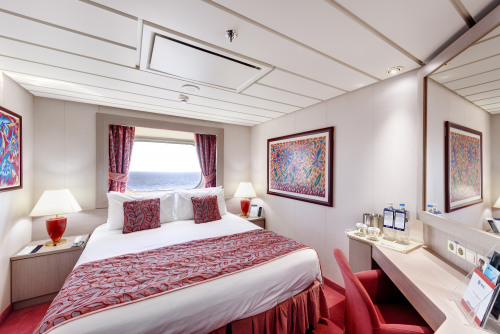 Sinfonia is designed for Europeans and provides good passenger flow and tasteful décor in the good range of public rooms. It features a wide range of sporting, entertainment and dining options  Sinfonia passengers tend to be All age groups and European. When all cabins have double occupancy, the ship provides a space ratio of 37.5 tons per passenger and a crew to passenger ratio of one for every 2.2 passengers. At full capacity the space ratio is 29.1 tons per passenger and the crew ratio is one to 2.8 passengers.
+

+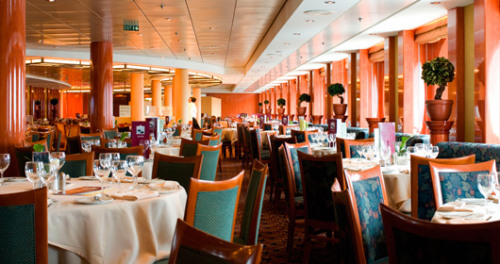 There are a variety of restaurants available onboard, including two main dining rooms, a self-service buffet, and a number of casual snack or lunch options. Two traditional sittings, flexible and casual dining options are all available.
+
Whilst en route to a number of beautiful destinations around the world, be dazzled by the choice of entertainment options onboard. MSC Opera offers a rich programme of spectacular shows, impressive theatre performances, live music, and dance until dawn nightlife. 
MSC offer a rich entertainment programme with music and activities, day and night. There are a wide variety of theatrical performances, from circus shows to opera and international musicals, showing six shows a week with 25 stage artists. A great variety of music is on offer, from live performances to club nights with DJs. Theme days and nights are also hosted on the ship, which include White Parties, beer festivals, MSC Factor, Hollywood Nights and karaoke.
+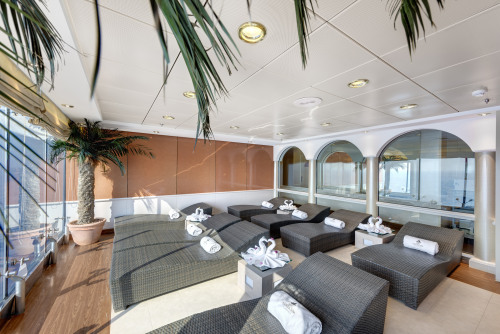 MSC Sinfonia is well equipped to ensure her passengers stay active whilst travelling. From a fully-equipped gym with panoramic sea views, to an outdoor jogging track, to the MSC Aurea Spa.
The Aurea Spa offers a range of treatments, including massages, facials, aromatherapy, as well as the only Balinese Spa at sea.
+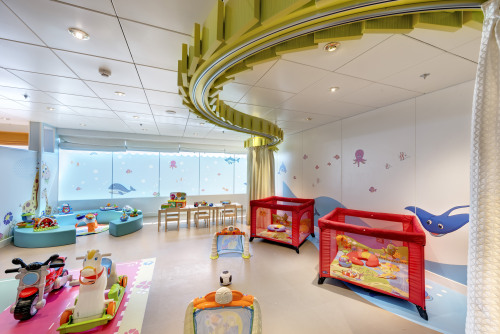 MSC pay special attention to the needs of families travelling with them, and it is easy to spend time together onboard Opera. There are comfortable, purpose-built family cabins, and a variety of experienced staff onboard to look after the younger passengers will parents disembark upon shore activities or make use of the onboard facilities.
The Kids Club comes in five different age groups, and there are dedicated menus for kids in the restaurants. A special Edutainment programme is laid on as well, allowing children to express their creativity, alongside themed parties, and an adult-free zone for teenagers.
+

+