Rio to Buenos Aires Voyage with Flights & Stays
PORTS OF CALL
Rio de Janeiro, Brazil - Ilhabela, Brazil - Sao Paulo, Brazil - Montevideo, Uruguay - Punta Del Este, Uruguay - Buenos Aires, Argentina
ABOUT YOUR HOLIDAY
Return Flights to the UK - 2 Nights Hotel Stay in Rio de Janeiro - 8 Nights All Inclusive Cruise - 2 Nights Hotel Stay in Buenos Aires - Departure Date: 27th Nov 2019 - Duration: 14 Nights
South America Add-ons
From £499pp
About Atacama:  The Atacama Desert is one of the driest regions in the world with some places that have never recorded measurable rain for over 400 years. Occupying much of northern Chile, the desert stretches nearly 1000 km south from the Peruvian border and lies between the Pacific coastal range and the Andes Mountains. Its geography is unique and includes lagoons, volcanoes, salt flats, geysers, hot springs, rivers and ravines.
Fly to Atacama
Met on arrival and transfer to your hotel
Stay at a 3* hotel for 3 nights – includes breakfast
From £999pp
About Cusco and Machu Picchu:  Cusco (or Cuzco) was the historic capital of the Inca Empire, now a UNESCO World Heritage Site. Its elevation of over 11,000 feet allows visitors to acclimatize before setting off on long treks towards Machu Picchu's legendary mountain ruins. Cusco is a very pleasant city to explore, with wonderful ancient stonework, narrow streets and important Inca temple remains, complemented by Spanish colonial buildings. Numerous museums showcase Inca and pre-Colombian culture, as well as textiles and sacred plants. Being a rich agricultural region, many fusion and neo-Andean restaurants offer unique Peruvian gastronomy. Meanwhile, day trips to nearby lagoons can be connected with visits to Inca ruins such as Pisac, Tambomachay, Kenqo, Sacsayhaman and Ollantaytambo.
Fly to Cusco
Met on arrival and transfer to your hotel
Stay at a 3* hotel for 2 nights – includes breakfast
From £1,099pp
About Easter Island:  Easter Island, or Rapa Nui to locals, is one of the most isolated places on the planet. At a distance of 3500km from the nearest populated point, it is also one of the most fascinating archaeological riddles of all time. Easter Island, located in the exotic Polynesia, conserves the enchantment of warm beaches, agreeable climate, transparent oceans and remarkable volcanic remains. Around the island are several dead craters, two of which now contain freshwater lakes, and hundreds of caves, once used as refuges or secret burial places. The most famous features of the island are its enormous stone statues called Moai, at least 288 of which once stood upon massive stone platforms called Ahu.
Fly to Easter Island
Met on arrival and transfer to your hotel
Stay at a 3* hotel for 2 nights – includes breakfast
From £399pp
About Iguazu:  The Iguazu Falls, 3km wide and 80m high, lies split between Brazil and Argentina inside an expansive national park. With the cities of Ciudad del Este (Paraguay) and Puerto Iguazu (Argentina) and Foz do Iguaçu (Brazil), it forms part of one the largest cultural tourism poles in Latin America. Named after the Guarani word meaning 'water', the Iguaçu Falls are shaped like a horseshoe, creating one of the world's most spectacular waterfalls. The view at the precipice is absolutely hypnotizing.
Experiencing the roaring falls, tremendous rainbow arches and drenching mist is truly wonderful. The site is part of a virgin jungle ecosystem protected by the Brazilian and Argentinean National parks located on either side of the falls.
Fly to Iguazu
Met on arrival and transfer to your hotel
Stay at a 3* hotel for 2 nights – includes breakfast
From £599pp
About Mendoza:  Mendoza is the capital of Mendoza Province of Argentina. It lies at the foot of the Andes and is a well laid-out city, with parks and tree-lined streets. Mendoza is also prime wine country and an all-seasons destination for climbers, hikers, skiers, rafters, bikers, paragliders, naturalists, trekkers, and oenophiles alike. There are several wine regions in Mendoza that you can visit, such as Cacras de Coria, Lujan de Cuyo and Valle de Uco.
Fly to Mendoza
Met on arrival and transfer to your hotel
Stay at a 3* hotel for 3 nights – includes breakfast
From £999pp
About Puerto Maldonado (Peruvian Amazon):  The Amazon is the best protected tract of the world's most biologically diverse forest. The sweltering, seductive "country-within-a-country" that is Peru's Amazon Basin, is changing. Its sheer vastness and impenetrability has long protected its indigenous communities and diverse wildlife. Tribes still exist here that have never had contact with outside civilization. More plant types flourish in one rainforest hectare than in any European country, and fauna is so fantastic it defies the most imaginative western sci-fi comic. The lush Peruvian Amazon offers phenomenal wildlife-spotting, forays into untamed forest from the jungle's best selection of lodges and raucous city life.
Fly to Puerto Maldonado
Met on arrival and transfer to your hotel
Stay at a 3* hotel for 3 nights – includes breakfast
From £1,299pp
About Galápagos:  The Galapagos Archipelago is the cradle of Charles Darwin's observations and conclusions to his theory of evolution. Due to its distance from the continent, and because it was never attached to it, the existent flora and fauna evolved extraordinarily and what they are today has reminded unchanged. 97% of the total surface area of the islands constitutes the Galapagos National Park, with the exception of the inhabited areas of Santa Cruz, San Cristobal, Isabela, Floreana and Isla Baltra. Cruises are the best way to see these enchanting islands.
Fly to Galápagos
Embark your Galápagos cruise
Stay at a 3* hotel for 3 nights – includes all meals
From £599pp
About Rio:  The bustling city of Rio de Janeiro has been one of Brazil's most popular and frequented tourist destinations for decades. Its vibrant city centre is bursting with culture and pulsating with a deep sense of history and heritage. Rio, as it is commonly known, is the second largest city in Brazil and is the most visited city in the Southern Hemisphere. This makes for an impressive, memorable attraction for visitors from all over the world.
Fly to Rio
Met on arrival and transfer to your hotel
Stay at a 3* hotel for 2 nights – includes breakfast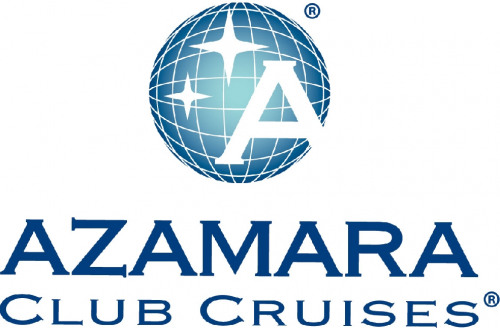 Azamara Quest is an elegant ship featuring superb décor in the grand public rooms reminiscent of classic liner days. Over sixty percent of the rooms have outside balconies. Azamara Quest passengers tend to be 40+ and Mostly American. When all cabins have double occupancy, the ship provides a space ratio of 44.1 tons per passenger and a crew to passenger ratio of one for every 1.7 passengers. At full capacity the space ratio is 44.1 tons per passenger and the crew ratio is one to 1.7 passengers.
+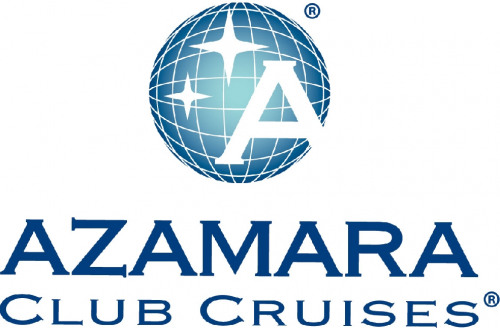 +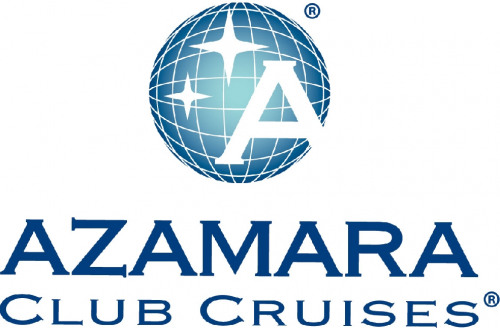 Let Azamara satisfy your passion for fine cuisine while at sea. Prepared by renowned chefs, their culinary delights are made fresh, using only the finest ingredients.

From casual eateries serving a buffet of delights to their two speciality restaurants, where each meal is a culinary masterpiece, there are delectable choices sure to please the most discerning of palates.

Enjoy indoor dining in the smoke-free environments or outdoor dining poolside. Aboard Azamara Club Cruises, the choice is yours.
+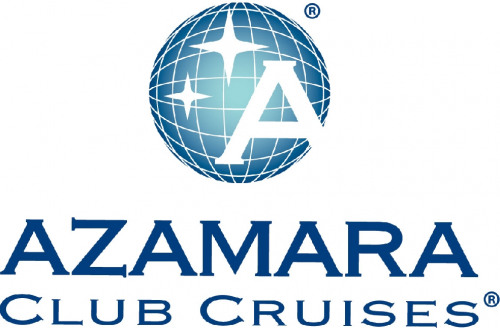 Whatever your interests, indulge them aboard Azamara. Enrich yourself with an informative lecture, shop leisurely in the boutiques, or add to your art collection (or start one) during an onboard art auction. Relax and take in a live show, or if you're feeling lucky, step into the casino. Their amazing array of entertainment options ensures there's never a dull moment.
+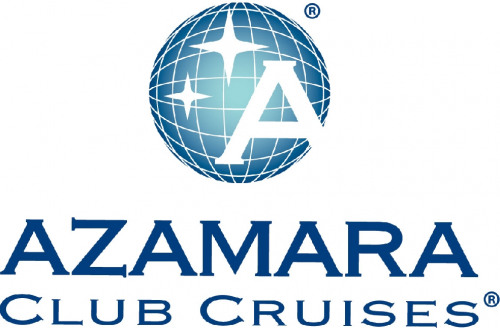 If you've ever wished for a free week or two to reboot, this is it. Treat yourself to health, beauty and exotic massage treatments at the spa. Launch a new personal training regimen, give acupuncture a try, and relax with sunset yoga. A voyage is a great time to fit in all the things you never have time for at home. It's also a great opportunity to try something new.

On Azamara you'll be impressed by the array of complimentary onboard fitness and nutrition classes. Do something different every day of the week! For additional cost, you can also boost results with personal one-on-one instruction and services.
+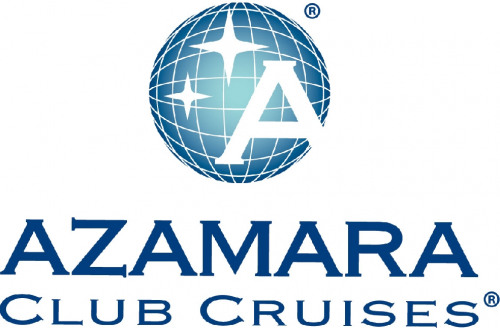 Please note: There are no child or teen specific facilities available onboard Azamara Quest.
+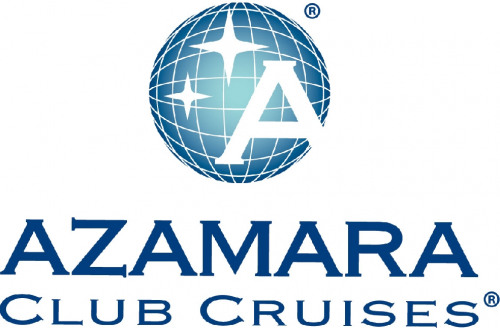 +