ship : Liberty of the Seas
Reference - 92242
enquire
Western Caribbean - on board The Liberty of the Seas
About this Cruise
28 January 2018
Caribbean
Galveston
Galveston
Liberty of the Seas is a stunning floating resort and one of the largest cruise ship afloat. It has 2 lobbies up to 11 decks high, a surf-rider, an ice-skating rink, rock-climbing wall and Royal Promenade 4 decks high.  Liberty of the Seas passengers tend to be All ages and Mostly American but more Brits/Europeans in Europe. When all cabins have double occupancy, the ship provides a space ratio of 44 tons per passenger and a crew to passenger ratio of one for every 2.6 passengers. At full capacity the space ratio is 32.7 tons per passenger and the crew ratio is one to 3.5 passengers.
+

+
For informal dining and snacks, you can enjoy authentic pizza at Sorrento's, burger and fries at 1950s diner Johnny Rockets, or indulge in a sweet treat at Ben & Jerry's. If you fancy something more upmarket, try the fresh salmon or filet mignon at Chops Grille, or sample the fine wines.
The Main Dining Room delivers attentive service and flexible dining options included in the price of your cruise. The Speciality Restaurants offer a range of different culinary experiences for a small extra charge. 
+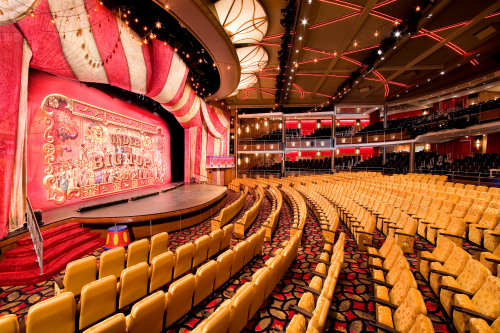 Cut loose from everyday life onboard Liberty of the Seas. Designed with pure pleasure in mind, you'll start to relax as soon as you arrive.
As you'd expect from one of the world's biggest cruise ships, there's no shortage of things to do...
+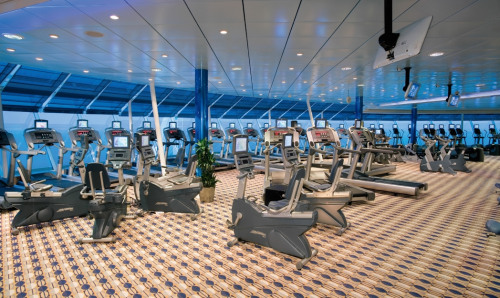 The ship features a fantastic array of health and fitness facilities including a spa, a fitness centre, an ice rink and much more.
+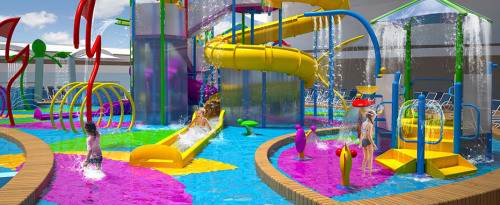 Royal Caribbean International's cruise ships offer a wide range of options for the whole family, as well as a great range of just-for-kids options.
+

+