The original Fram was the most famous explorer ship of its time, and the achievements of her expeditions are unparalleled. MS Fram brings on the heritage of the original Fram, using the most advanced technology to make her exceptionally well suited for expedition voyages in Polar Regions.
The ship is purpose built as an expedition vessel with a higher ice-class, chart drawing tools,ship depth sounding database, extractable forward sounding sonar, iceberg search lights, autonomous tracking system, oversized oil retention system for self-sufficiency, and a full 'expedition tools-deck' equivalent to a car-deck that holds 25 vehicles. We believe that as an explorer you need an 'expedition base-camp' that is comfortable – something that combines 'all oceans capabilities' with safety, flexibility and environmental friendliness. That's Fram – simply the best expedition ship imaginable.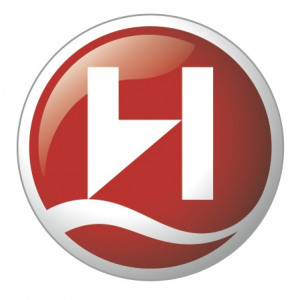 specifications
size
small
Style
expedition
Type
ocean
Year of Launch
2007
Year of last refit
-
Gross tonnage
11647t
length
114m
width
20.2m
speed
13kts
decks
7
language
no+en
currency
NOK
No of Passsengers
318
No of Crew
-
No of Cabins
127
wheelchair access
2
unique features
Local artists from the Arctic have contributed to making the MS Fram a modern masterpiece. There is also a permanent exhibition of artefacts from the original Fram used by Nansen and Amundsen, the famous Arctic explorers.
gratuties
It is at your discretion to honour service rendered by the crew in bars, restaurant and cabins. In order to give you some guidelines, a recommended 80 Kr (approx 9 Euro, 12 US Dollar) per guest per day as an average gratuity. whatever amount you decide to give, please fill in the form you will find in your cabin and give it to the receptionist two nights before the end of your cruise. The amount will then be debited to your cruise account.
dining
entertainment
The emphasis onboard is on relaxation and discovery, and not the commercial entertainment that is so often a part of conventional cruises. Hertigruten's aim is to get you closer to unique environments and to allow you to share the experience with your fellow travellers. Occasionally there may be some musical entertainment onboard in the evenings.
health fitness
On deck 7 you can find the modern fitness room and comfortable sauna with a fantastic view of the landscape passing by. Two outdoor Jacuzzis invite you for a warm bath.
kid & teen
There are no children's facilities available.
enrichment
Huritgruten enrichment activities aimed to compliment your trip. With resident photographers and experienced lecturers on hand to help you make the most of the destinations you visit.